So you have done the research and are interested in jumping on the BMLT train? Lets get it rolling in the Greater Illinois Region and build up some momentum! This is intended to be a simple walk though and by no means a complete guide, rather a narrative on how HOI was able to accomplish this in our area.
How To Add Meeting To The Greater Illinois Region BMLT Server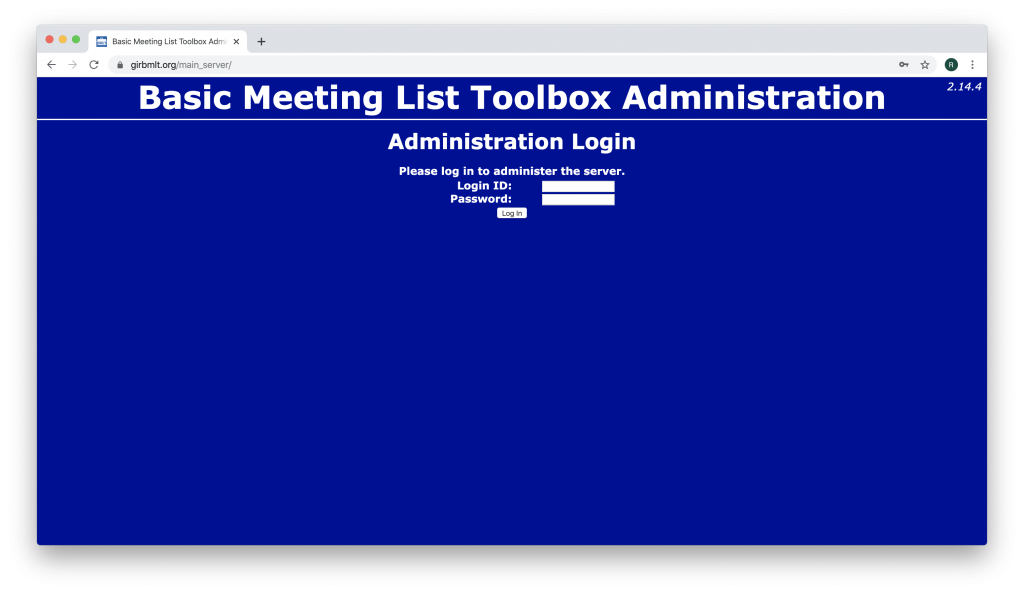 To login and start adding meetings, go to girbmlt.org/main_server/ and enter in your username and password for your area. If your area does not have a login yet, please contact the regional meeting list coordinator or shoot an email over to geminread@gmail.com and we will provide your area with a login.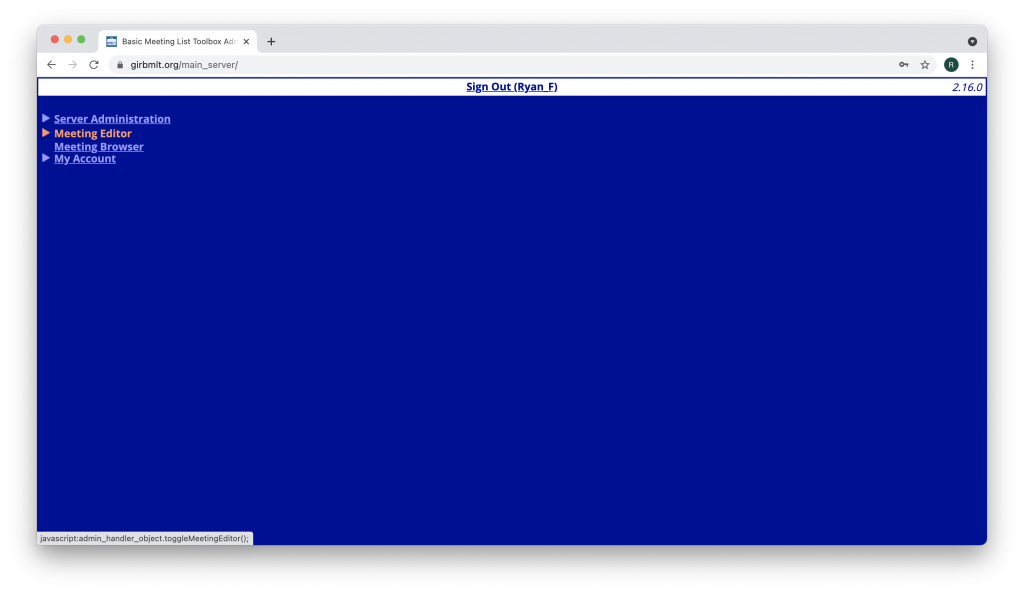 Welcome to the main menu. From here click on Meeting Editor to add or edit meetings in your area.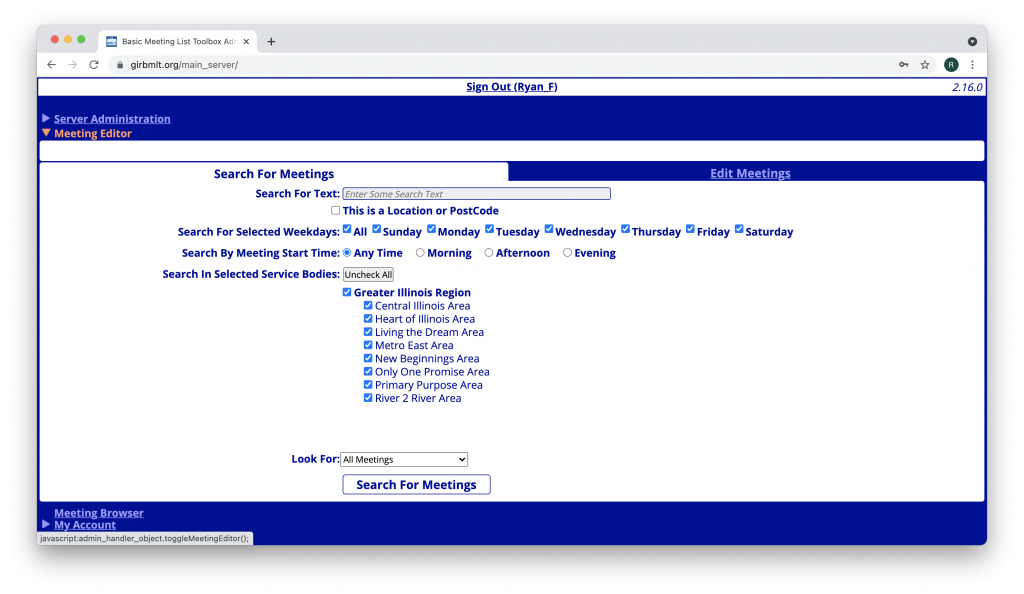 To add a new meeting, select the Edit Meetings tab on the right and click on the Create A New Meeting button.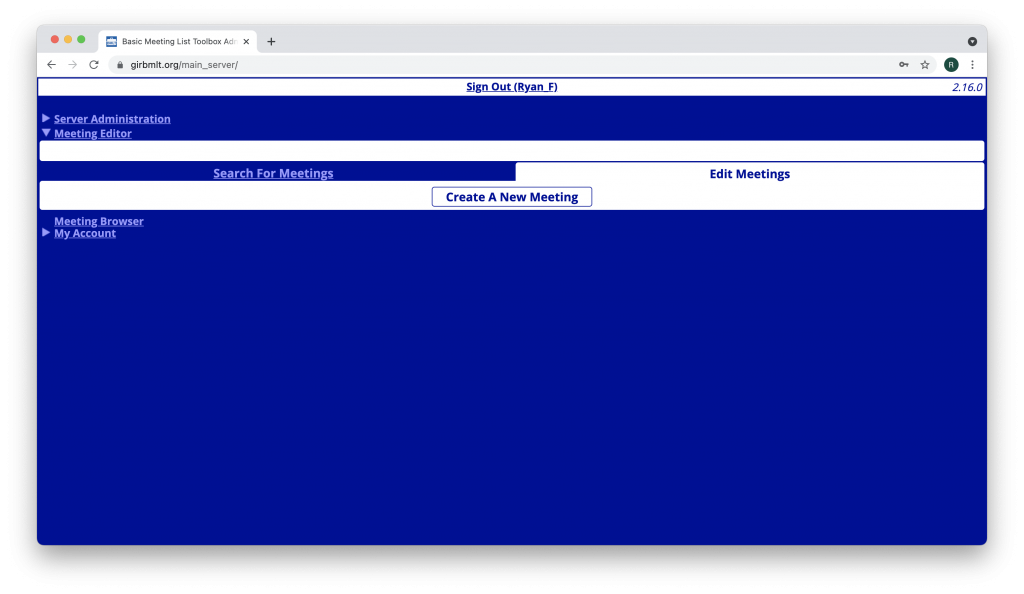 Under the Basic tab enter the Meeting Name (enter NA Meeting if name is not known), Weekday, Meeting Start Time, and Duration.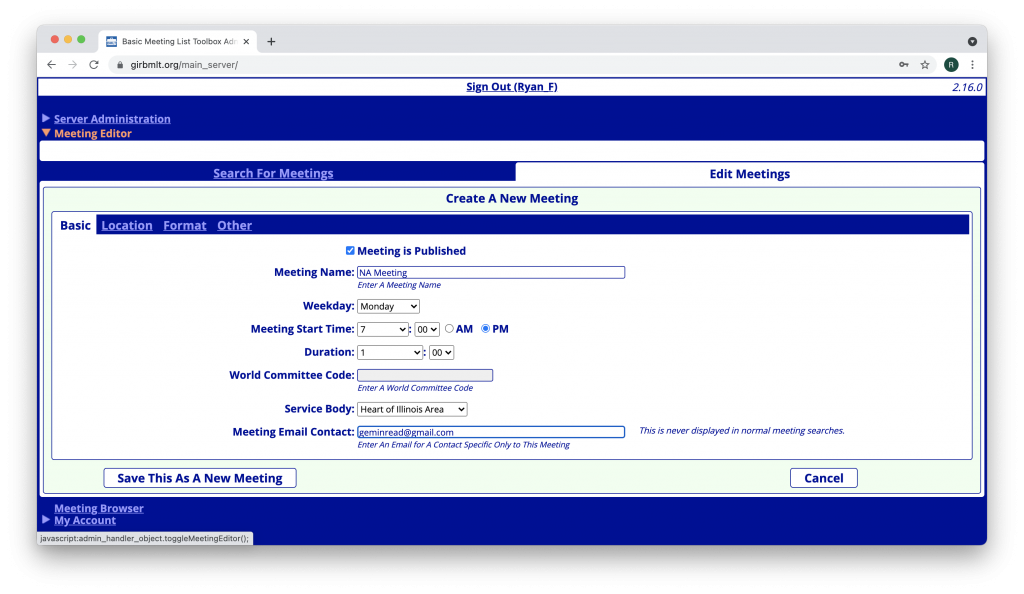 Select Venue Type (if virtual or hybrid make sure to fill in meeting link)
Leave the World Committee Code blank and make sure your Service Body is selected (service body should be the name of your area).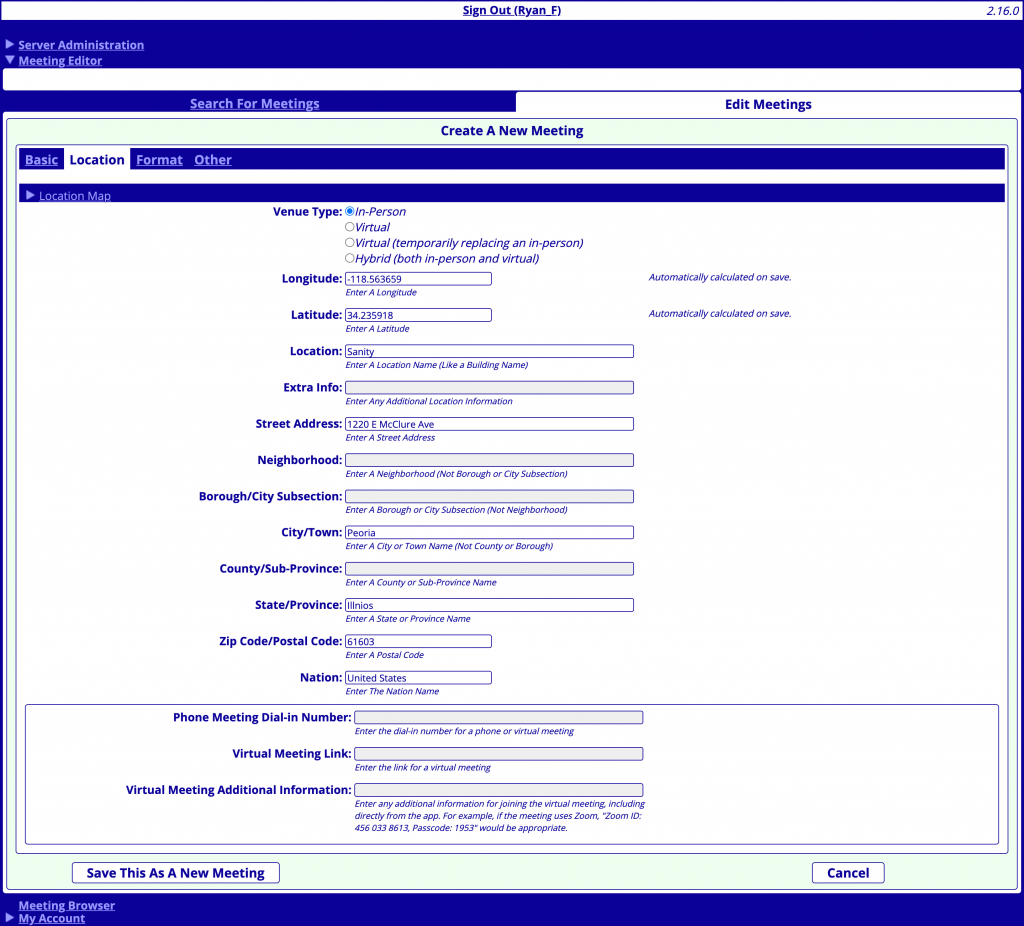 Under the Location tab, always enter the Street Address, State, and Zip Code. All other fields are optional.
Leave Longitude and Latitude blank!! This will be updated automatically from the address after the meeting has been added and is only used to make minor corrections when the location of the address is a little off on the map.
It is useful to enter a Location when the address is another business or a church and any extra info if the meeting is hard to find from the address alone.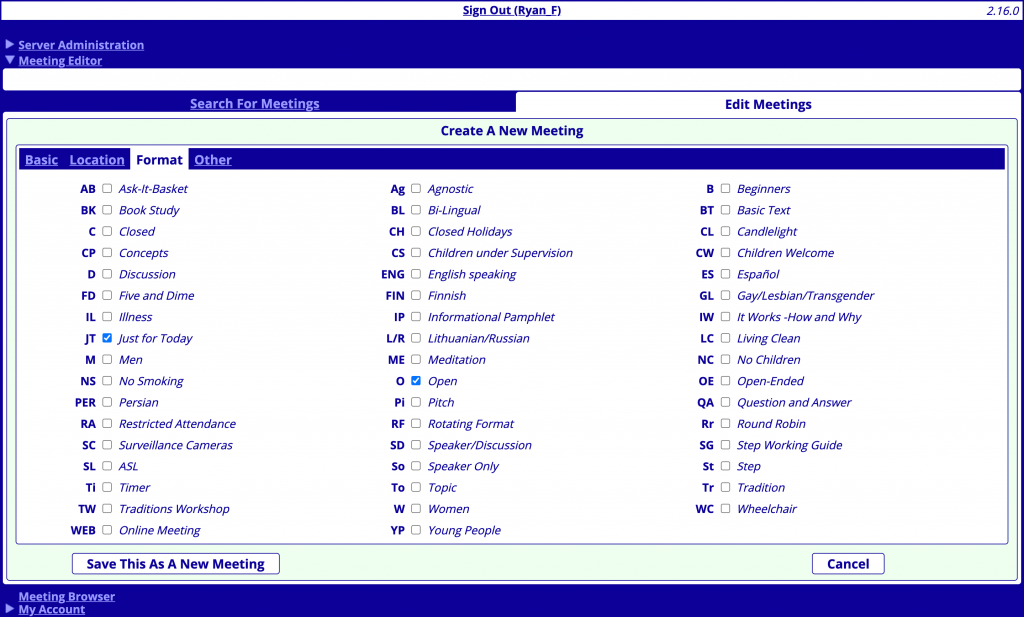 Under the Format tab, select any format that pertains to that meeting. When you are finished click the Save This As A New Meeting button.
Congratulations, your meeting is now stored in the regional BMLT database! Now rinse and repeat as necessary for all the meetings in your area.
How To Display BMLT Meetings On Your WordPress Site
Coming soon…
How To Add Printed BMLT Meeting Lists On Your WordPress Site
Coming soon…