There's a new NA meeting across the river! Come check out and support Hope On The Hill Tuesdays at 6:30 at 349 Velde St, Creve Coure, IL.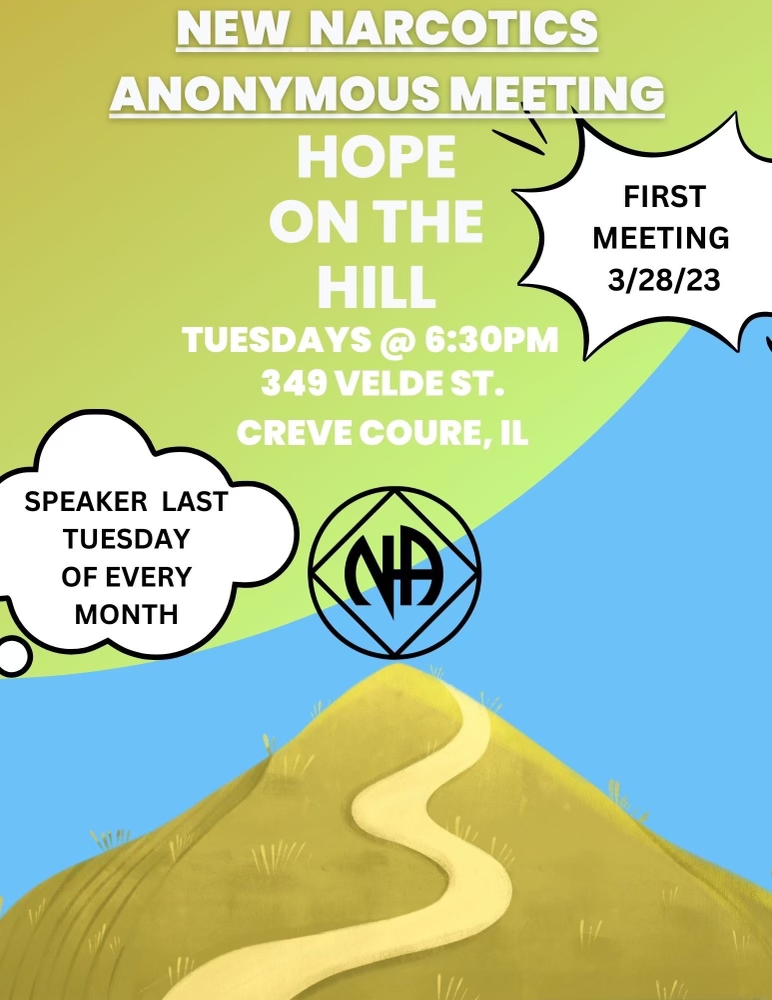 Flapjacks and fellowship! Come enjoy some good breakfast and talk about traditions and spiritual principals.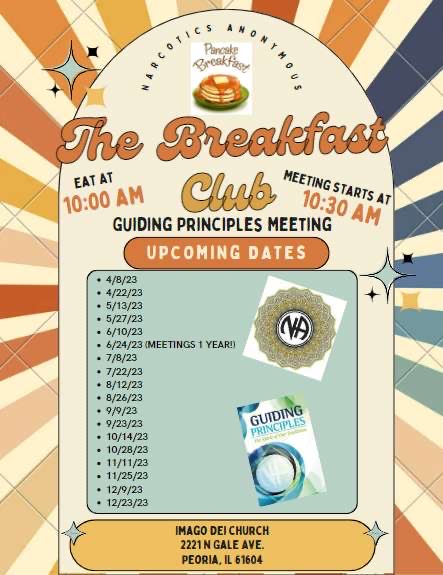 River Run!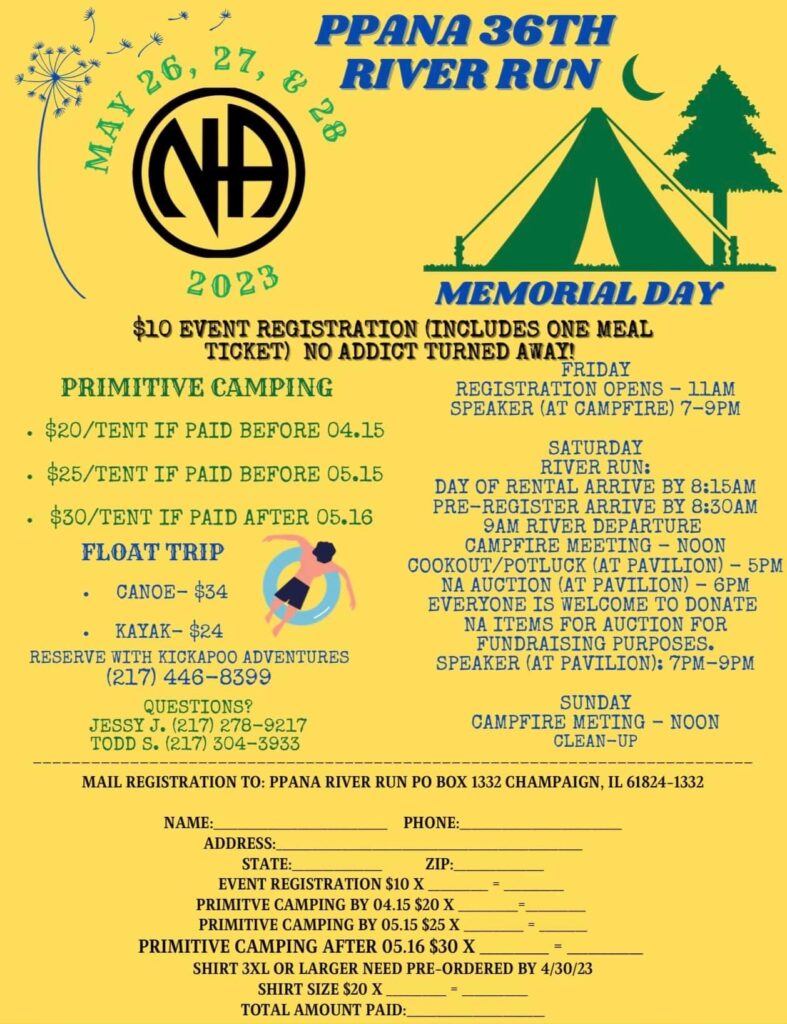 Take the trip to Danville Saturday, May 13th around noon-ish and celebrate Mother's Day. Cookout, potluck, auction, clean time count down, games, and speakers all day sharing experience strength and hope.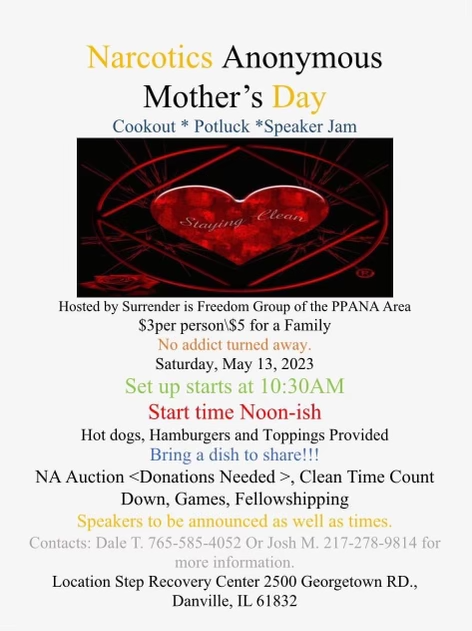 Don't miss Sanity's Annual Wing Fling extravaganza. Come kick it, eat some wings, and hear Kayla R share her experience, strength, and hope.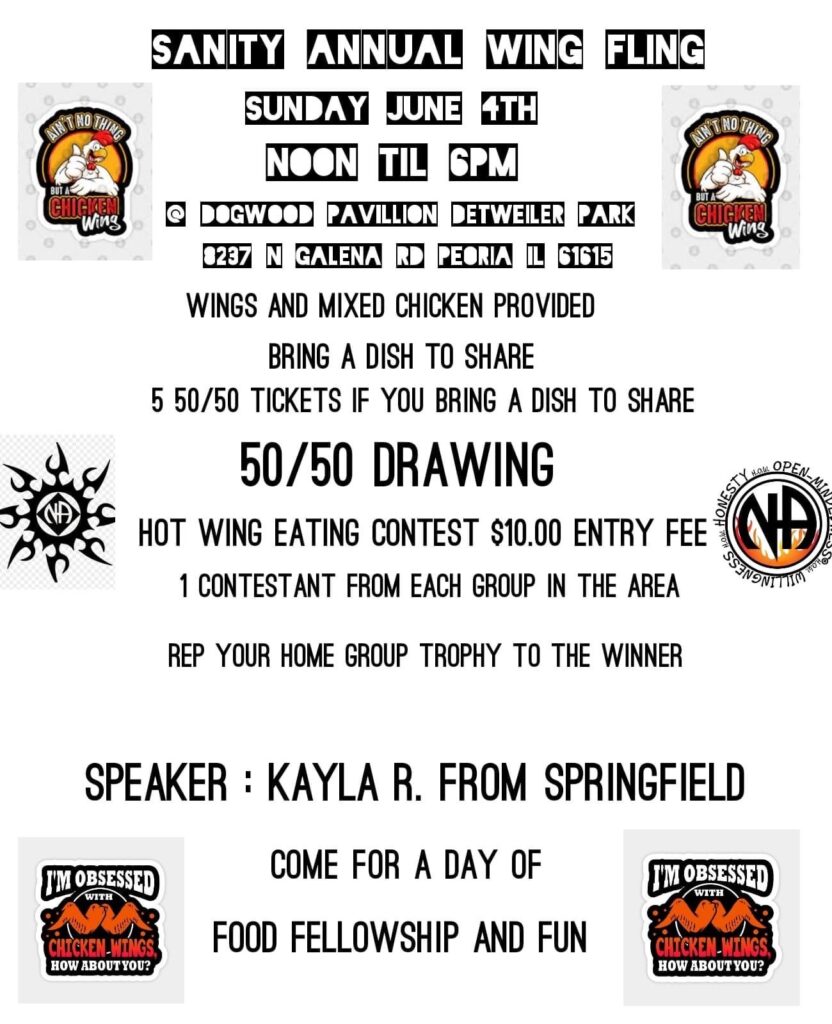 If you have an event going on in the area and would like to see it on this page, please send the details and flyer to geminread@gmail.com